HEY THERE.
I'M Not PERFECT.
BUT I'VE NOTHING TO HIDE.
SCAN ME AND HAVE A LOOK!


PANGU.ID - A NEW INVENTION OF PANGU FOR THE PLANET AND PIONEERS.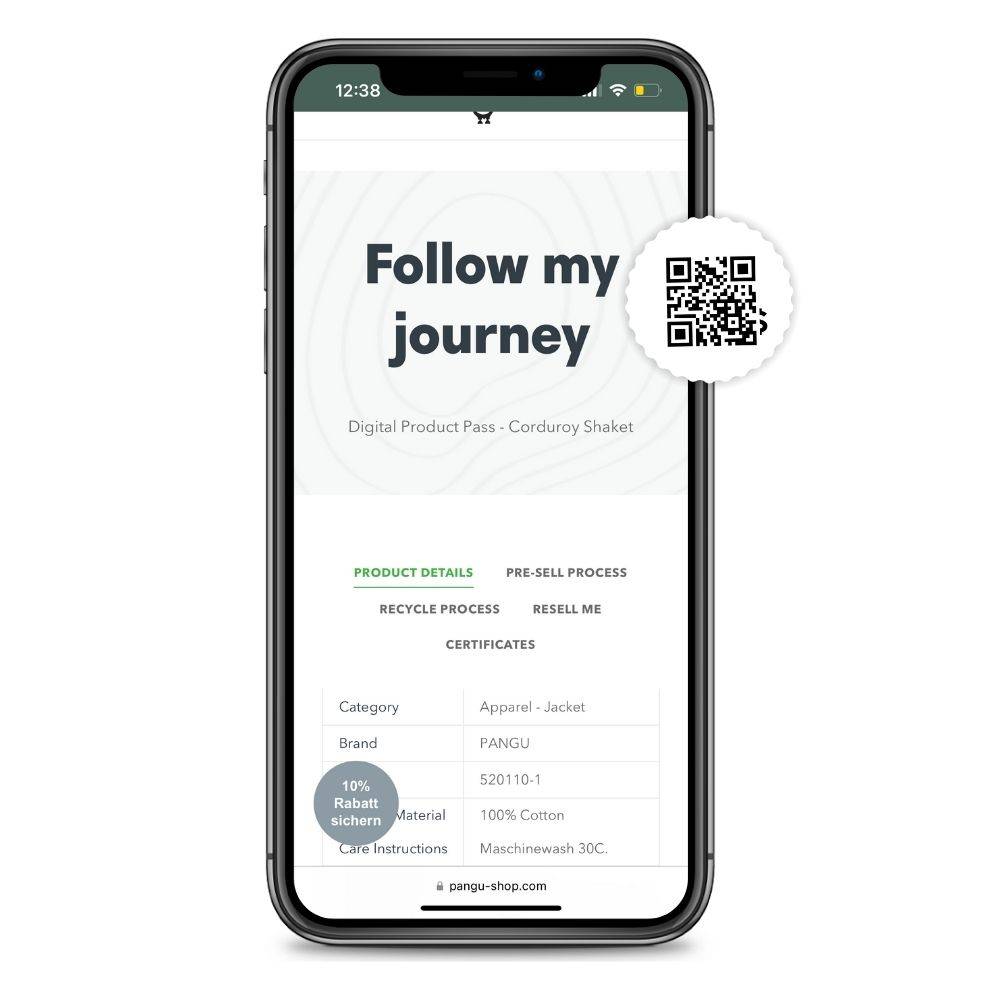 THE NEW DIGITAL PRODUCT PASS CHANGING THE WAY OF OUR CONSUMPTION.
CHANGE THE WAY OF CONSUMPTION: FIND OUT MORE ABOUT THE PATH OF EACH PRODUCT.
AND THAT'S JUST THE START...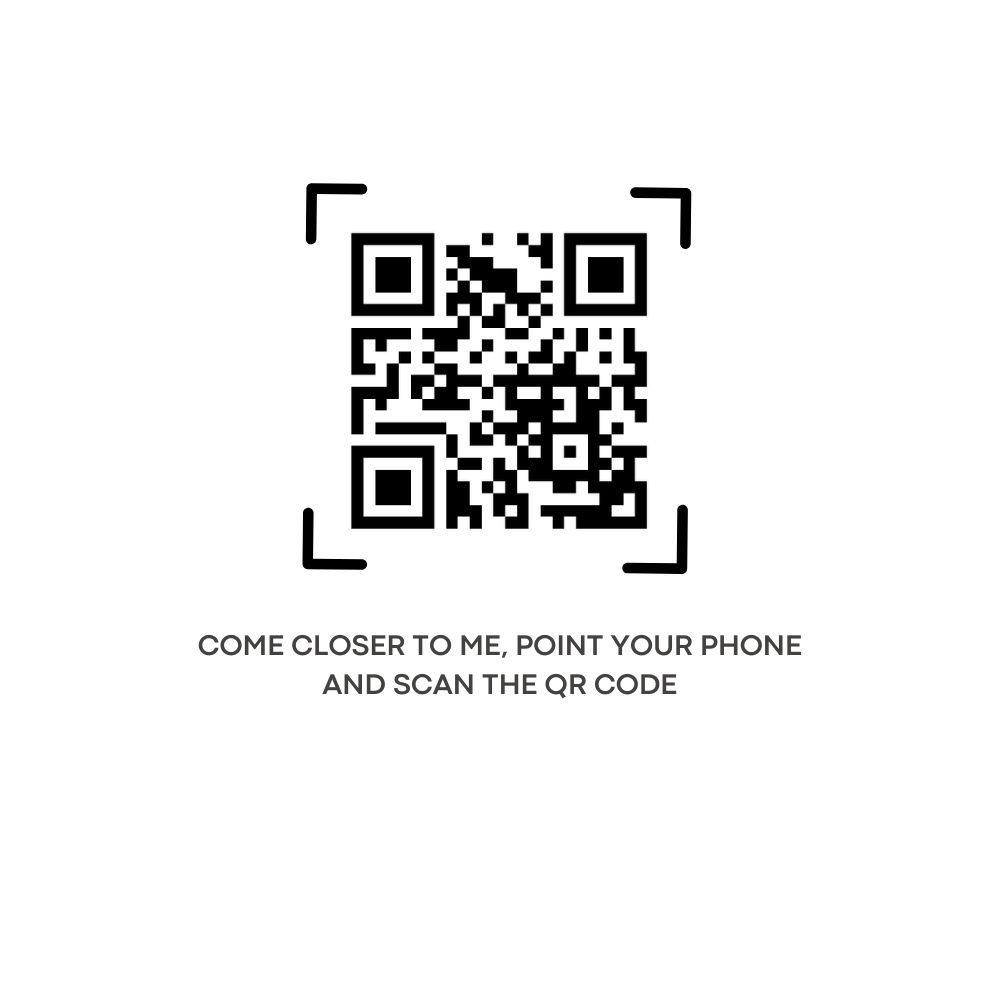 Simplicity is key. You just need your phone. No App needed.

Trace your product from the harvest to the end of the product lifetime circle.

Trace your product from the harvest to the end of the product lifetime circle.

THERE'S NO FUNCTIONING RECYCLING SYSTEM
Products made of different ratios of a lot of different fabrics. The truth of recycling: Collecting the information afterwards by hand is way to expensive. The Result? It's cheaper to burn textiles or send them abroad and make them new.
FAST FASHION:
DEATH BY WASTE
Fast Fashion fördert durch kurzlebige Trends und billige Kleidung einen Preisverfall der Mode und im gleichen Zuge die Wergwerf-Ökonomie.
... wurden allein im Jahr 2019 in Deutschland in Verbrennungsanlagen oder als Altkleiderware ins Ausland verfrachtet.
kauft der/die Deutsche durchschnittlich im Jahr. Jedes Fünfte wird dabei nie getragen.
Anteil recycelter Textilien
Weniger als 1% der Textilien werden recycelt und zu neuen Kleidungsstücken verarbeitet.
WHAT WE IMMEDIATELY CHANGE.
On our opinion, somebody who isn't sharing it's knowledge with the world in the 21st century, won't profit the whole society.
With this easy and ready to use tool, you can dig deeper in your products information and you're capable to make an ethical buy

IT'S WORTH THE CHANGE THE WAY WE THINK ABOUT OUR CONSUMPTION BEHAVIOURS. OUR PLANET IS WORTH IT.
Shop our traceable Products
Euch fällt etwas in unserer Lieferkette oder Kommunikation auf, dass euch noch ein Dorn im Auge oder zu wenig kommuniziert wird? Dann schreibt uns gerne! Wir arbeiten an der gesamten Lieferkette und wollen offen kommunizieren, wo wir noch Baustellen sehen! Der Polybeutel gehört noch zu unseren noch ungelösten Problemen. Unsere Produkte müssen nach geltenden Regeln und Richtlinien und
zu besserem Schutz vor Staub, Schmutz und Feuchtigkeit bei Lagerung bis zur Auslieferung in Polybeutel verpackt werden. Biologisch abbaubare Folien sind in der Richtung noch sehr rar. Versuche mit Zellulosebeuteln waren bisher noch nicht 100% zufriedenstellend. Ihr habt eine Alternative parat? Kontaktiert uns!